There are many opportunities for celebrating at work. Just because you can't consume alcohol or champagne at the office shouldn't prevent you from toasting someone's good news.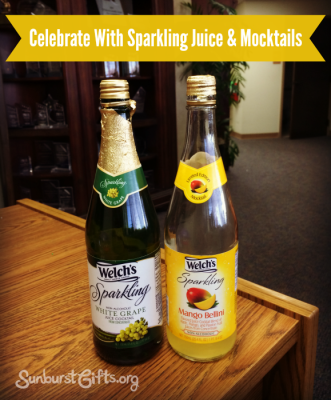 My co-worker, RaShonda, recently received a job promotion and became a grandmother for the first time. Two big reasons to celebrate!
To congratulate her on her two brand-new titles, Personnel Assistant and Gigi (her nickname for grandma), I decided to bring some treats to the office.
I brought a bottle of sparkling white grape juice cocktail, a bottle of sparkling Mango Bellini mocktail, and some white chocolate covered pretzels.