Not too long ago, I came across the website that inspired me to write a post called Website of Weirdly Awesome Gifts.
I've recent come across another website www.thisiswhyimbroke.com that is full of ridiculous and unique gifts you won't find anywhere else.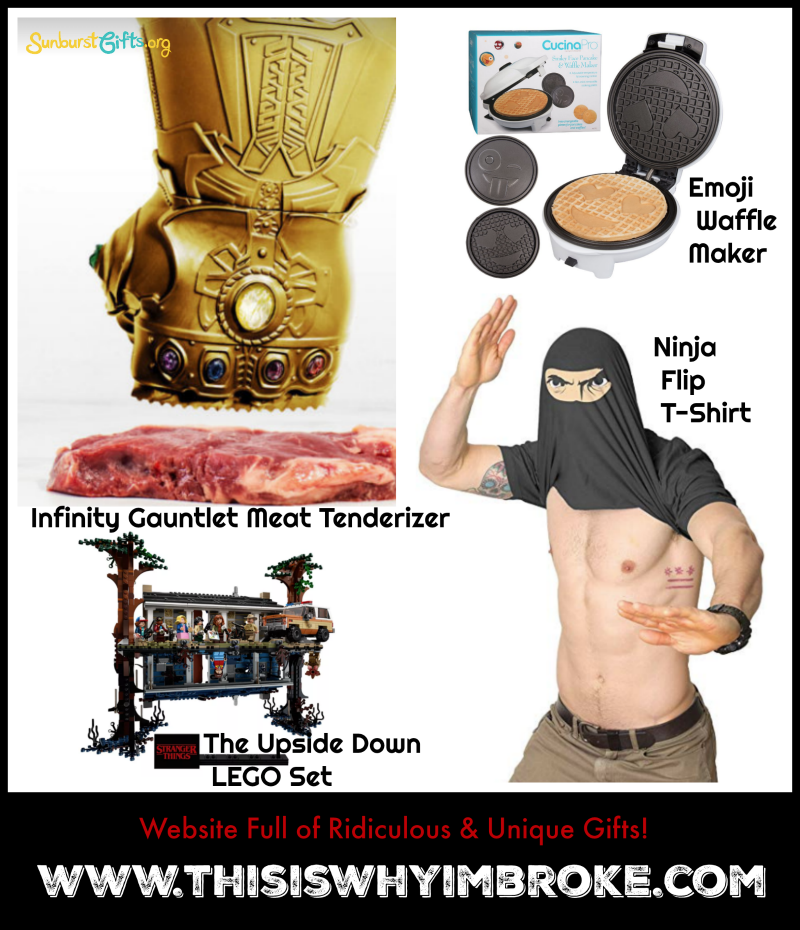 When you take a look at the website, you'll see how people could easily be tempted to buy items that could make them go broke. They may be ridiculous but they're also funny and cool!
Let me give you a sample of the ridiculous gifts, and there are tons of them!
Continue Reading