A person can be young at heart no matter their age. It's a feeling, an attitude, and a mindset, and it's golden when it's caught on camera!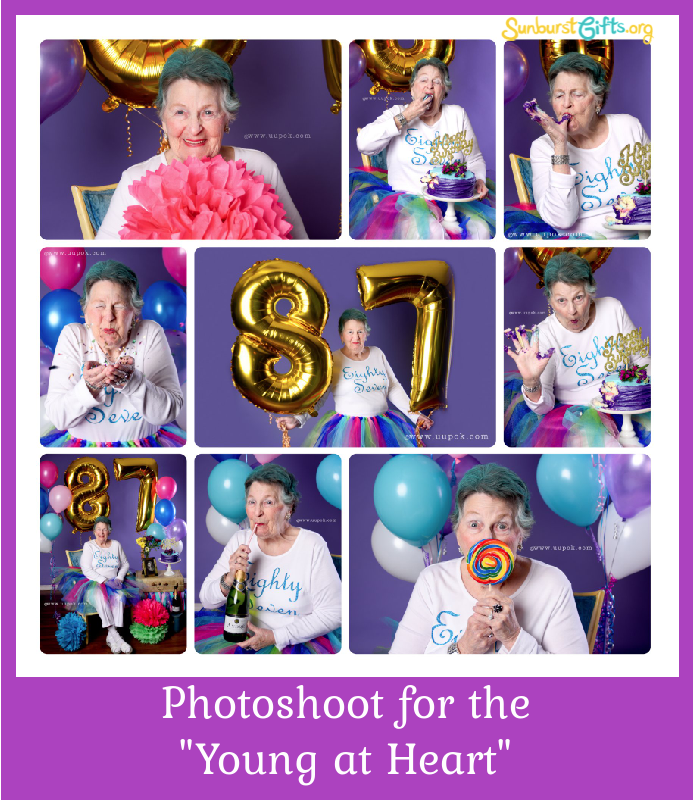 ---
The sparkle in their eyes and their fun and youthful personality should be celebrated and remembered.
You can do both by giving a photoshoot to someone in their golden years that really lets them shine! It's an experience they won't forget because they'll have print and digital photos to remind them.
Once you've gifted them the photoshoot, help the person brainstorm ideas for the theme, location, outfits to wear (or have fun with costumes!), and props to use. Planning it can be as fun as the photoshoot itself!
Just IMAGINE photos of great-grandpa, great-grandma, grandpa or grandma, etc. getting their photos taken and…