There's nothing like going to visit Mimi and Papi!
When I tell my kids I'm taking them to their grandparents house, they whoop and jump around as if I've just told them I'm taking them to Disney World.
Grandchildren have a special bond with grandparents that is unique from the parent/child relationship.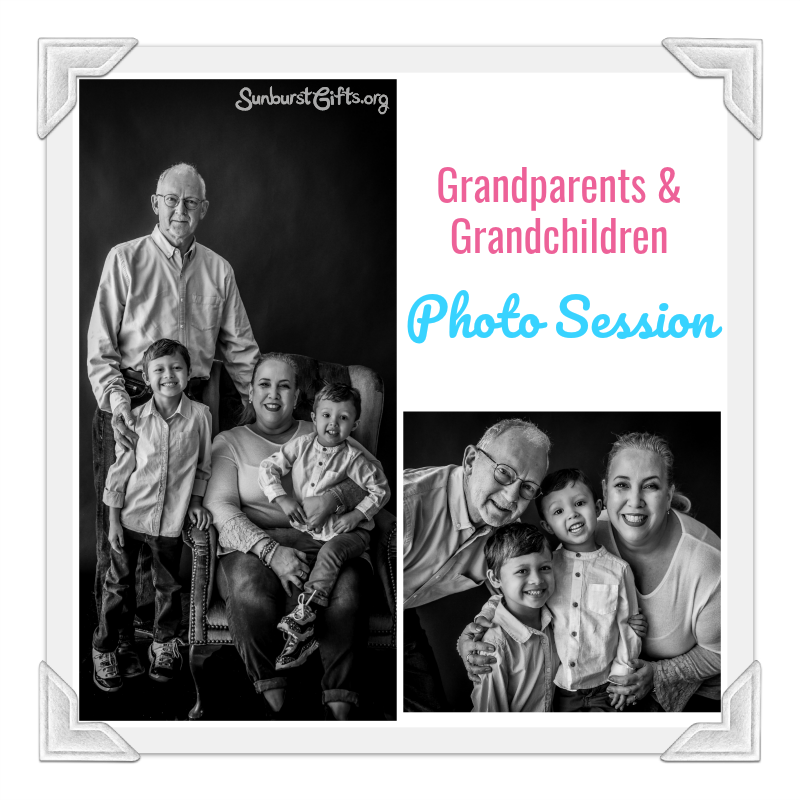 My two young boys are lucky to be growing up with their Mimi and Papi living only two miles away. Since the day each of my sons were born, their grandparents have been a huge part of their lives.
They are there for the big moments–holidays, birthday parties, and soccer games. As well as the small moments–learning a new game, trying a new food, or kissing a boo boo to make it feel better.
I know one day my sons will look back on their childhood and realize how much their grandparents influenced the men they became.
Capturing Precious Memories of Grandparents With Grandchildren
As uncomfortable as it is to say… grandparents won't be around forever. Before time slips away from us, I wanted to capture this moment in their lives so my husband and I gave his parents the gift of a Grandparents & Grandchildren Photo Session.
Mimi, Papi, and my two sons had a photo shoot just for them!
Look at these precious moments so artfully captured! We will treasure these keepsakes forever.
Continue Reading