Remember PillowPets? A stuffed animal that can also be used as a pillow?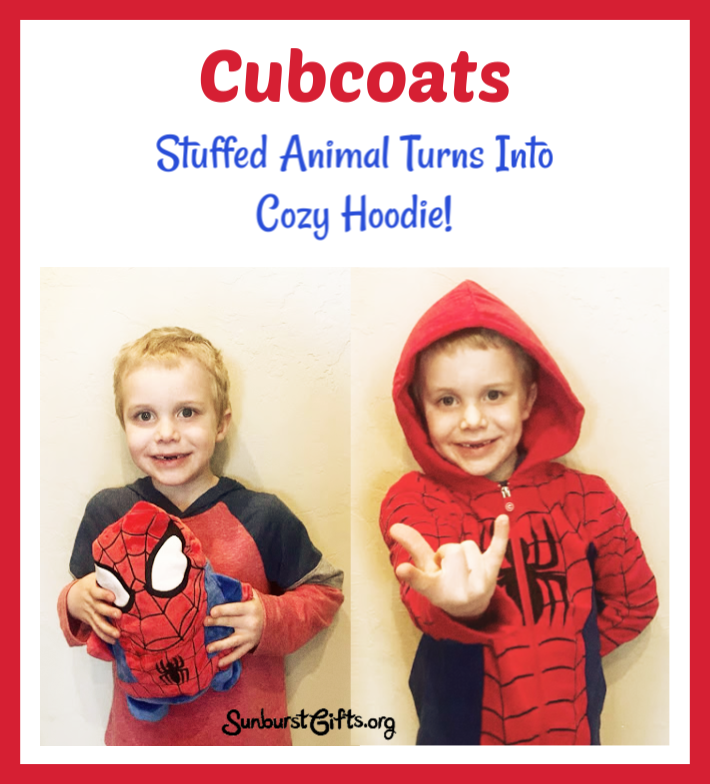 The new hot item for kids are Cubcoats!
What are they? Cubcoats are stuffed animals that transform into soft fleece hoodies. They're super adorable!
One of my good friends recently bought them for her two young children and loves them so much I had to write this post.
She said when her son unzipped his Spider-Man Cubcoat, he said, "Wow!! There is so much inside this little guy! I didn't even know all this was here!"
Surprise kid!
Cubcoats can be purchased in several different types of animals and characters such as pandas, tigers, bears, foxes, Poppy the Troll, Mickey Mouse, Black Panther, and Darth Vader.
The hoodies come in sizes for children ages 2 to 8 years old.
They make awesome children's gifts, and every kid needs a favorite hoodie!
Also, parents love Cubcoats because they make packing for trips easier since they serve as an all-in-one stuffed animal, coat and travel pillow!
More cool gift ideas for kids!

What does the fox say?
"Ring-ding-ding-ding-dingeringeding!
Gering-ding-ding-ding-dingeringeding!
Gering-ding-ding-ding-dingeringeding!"

Ylvis